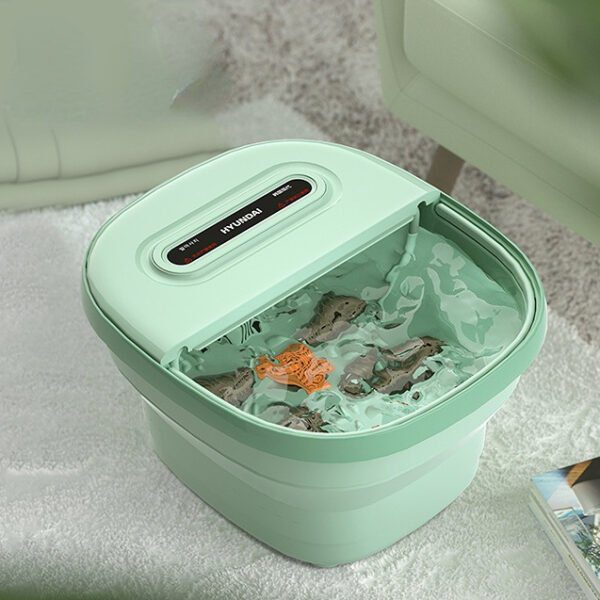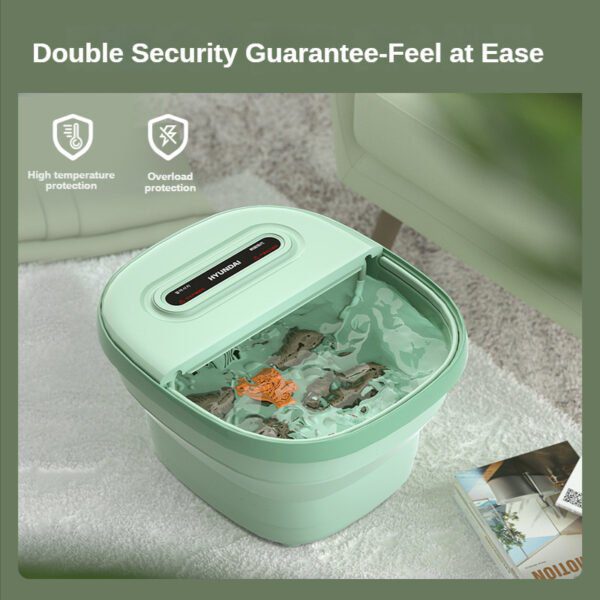 Earn 666666 points upon purchasing this product.
HYUNDAI Foot Spa bath, Foldable Massage Foot Bath, Home Foot Wash Basin
₨666,666.00
VAT Incl & Free Delivery
HYUNDAI Foot Spa bath, Foldable Massage Foot Bath, Home Foot Wash Basin
Thanksgiving/Christmas/New Year gifts for parents and friends. It is recommended to soak the bathtub with warm water when using. Foot Bath Spa with Thermal Massage and Jet: Foot bath massage with heat not only comfort the feet. The soles of the feet are closely related to different parts of the body. Soaking your feet is good for your body, for example, improves immunity, improves blood circulation, relives fatigue and stress, improves sleep quality, and is good for cold feet.
Foot temperature control: Pedicure foot Soak features automatic temperature control, remote intelligent temperature control will quickly heat water to your set temperature and maintain water temperature throughout the plantar spa massage until you turn it off.
Foldable design: The foot bath can be foldable with a thickness of 11cm and can be easily placed in any narrow corner such as under the bed, sofa and table. Expansion size :36*41*25cm, folding size :36*41*11cm. Our foot dipper is suitable for feet up to 12 inches and is suitable for the whole family.
Multifunctional Foot Massage: Our foot soak features 4 detachable non-electric rollers for deep massage and plenty of raised nodes for shiatsu massage. Other special features include bubbles, heat, red light, vibration, spa material box and more to upgrade your massage experience.
Ideal: Foot massage spa will be a truly thoughtful Christmas gift for the elderly, insomniacs, athletes, people with cold feet, etc. Designed with hand handle, dust cover, roll, easy to use, keep clean.
Out of stock
Online Payment Automatically Obtains The Following Permissions
Extra 5% Trust Discount.
Free Home Delivery (Within 2 Business Days)
If The Item Is Not As Described, You Will Get A Full Refund And The Item Comes With Free
If You Are Not Satisfied With Our Products Within 7 Days, We Guarantee A Refund
If The Product Fails Within 1 Year, We Will Provide New Products For Free
HYUNDAI Foot Spa bath, Foldable Massage Foot Bath, Home Foot Wash Basin
Brand
NW 1776
NW 1776 brand from China. We sell products made in China to customers all over the world through the Internet. We strictly control the quality of products, evaluate suppliers strictly, and provide perfect customer service. We Provide free shipping, 7-day no reason to return, and 1-year free replacement of new products for customers all over the world.
Only logged in customers who have purchased this product may leave a review.
Q & A
There are no questions yet