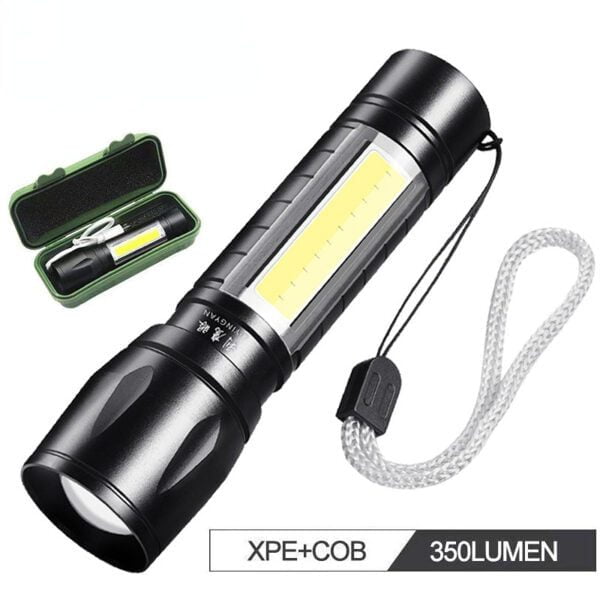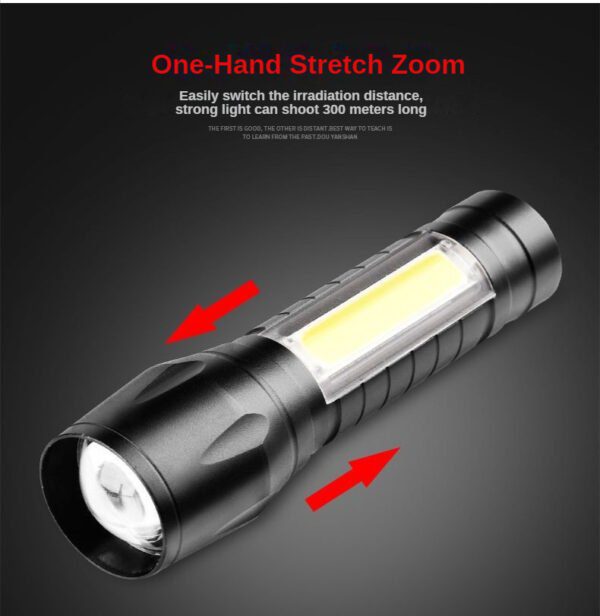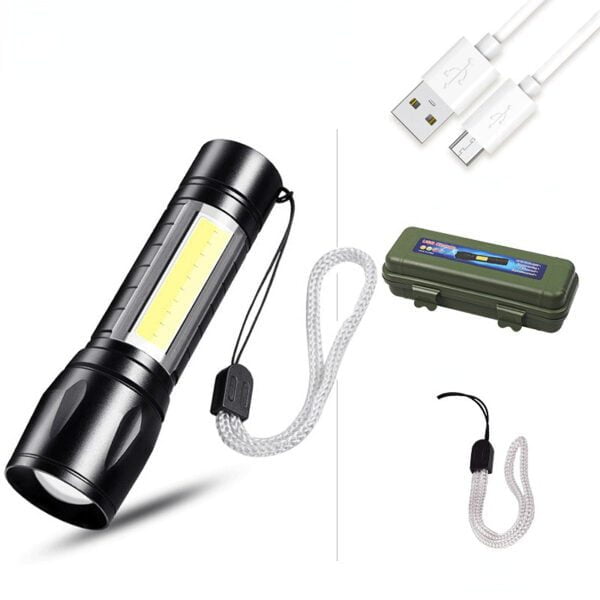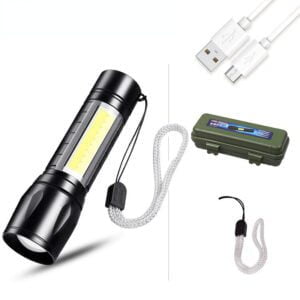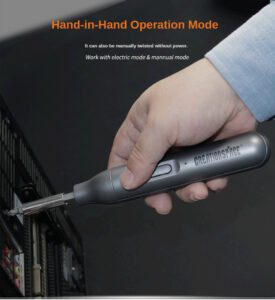 Earn 6666666 points upon purchasing this product.
NW 1776 Rechargeable Flashlight High Lumens, 350 Lumen Super Bright XHP70 Powerful Led Flashlight, Brightest High Powered Flash Light, Emergency Handheld Flashlight for Camping
₨6,666,666.00
VAT Incl & Free Delivery
NW 1776 Rechargeable Flashlight High Lumens
✅[High Power Flashlight]: This LED light has been upgraded to include XHP70.2 LED beads and COB for brighter light output up to 350 lumens.
✅[Portability and scalability]: At just 57g, the flashlight is easy to carry around, which makes it perfect for camping, hiking, running, tactical activities, and other outdoor activities.
✅[Rechargeable Led Flashlight]: This flashlight has a high-capacity battery that can be recharged using a USB cable. It provides 4-8 hours of light and can charge your phone.
✅[IPX5 Waterproof and Shockproof]: Made of strong anodized aluminum, this flashlight is waterproof and impact-resistant. It can withstand heavy rain and snow without damage.
✅[buy at ease]:Y flashlight comes with a free strap, battery and USB cable. If you have any questions, please do not hesitate to contact us. We'd be happy to help you with any questions you may have.
Out of stock
Online Payment Automatically Obtains The Following Permissions
Extra 5% Trust Discount.
Free Home Delivery (Within 2 Business Days)
If The Item Is Not As Described, You Will Get A Full Refund And The Item Comes With Free
If You Are Not Satisfied With Our Products Within 7 Days, We Guarantee A Refund
If The Product Fails Within 1 Year, We Will Provide New Products For Free
NW 1776 Rechargeable Flashlight High Lumens
Brand
NW 1776
NW 1776 brand from China. We sell products made in China to customers all over the world through the Internet. We strictly control the quality of products, evaluate suppliers strictly, and provide perfect customer service. We Provide free shipping, 7-day no reason to return, and 1-year free replacement of new products for customers all over the world.
Only logged in customers who have purchased this product may leave a review.
Q & A
There are no questions yet