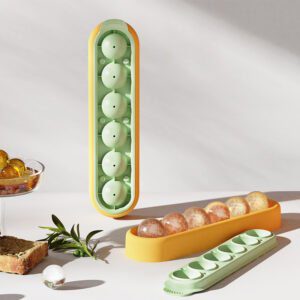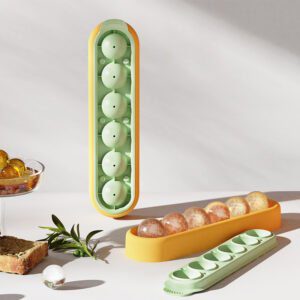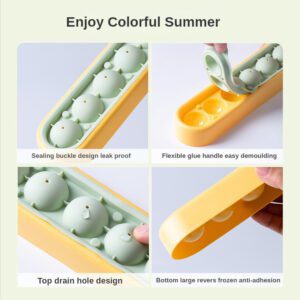 NW 1776 Ice Ball Maker,Round Ice Cube Mold,Silicone Ice Lattice Mold, Household Ice Mold with Lid
VAT Incl & Free Delivery
NW 1776 Ice Ball Maker,Round Ice Cube Mold
Trays create slowly melting pucks that are perfect for non-alcoholic drinks, water, or even coffee companions. You can freeze almost anything, including ice, jelly, chocolate and even soap.
Easily beat the heat – with this cool ice tray for summer, dining, at-home entertainment, holiday entertainment and holiday gifts. Make four stylish, elegant pucks at a time that are easy to release from silicone ice mold trays without breaking.
Dishwasher and microwave safe – make it easy to clean and reuse. The Spherical Ice mold is gorgeous and has professional-grade quality with a leak-proof design that makes for perfect seamless hockey!
Made from food-grade BPA-free silicone, it can easily make up to six pucks at a time. The sturdy silicone construction makes the ice perfect for slow melting and elegant appearance and can be easily removed from the ice mold tray.
100% lifetime guarantee. This durable ice mold tray is neatly stacked in the freezer to keep your freezer organized. It's also watertight, easy to fill, and won't crack when frozen or tip over in the freezer.
Online Payment Automatically Obtains The Following Permissions
Extra 5% Trust Discount.
Free Home Delivery (Within 2 Business Days)
If The Item Is Not As Described, You Will Get A Full Refund And The Item Comes With Free
If You Are Not Satisfied With Our Products Within 7 Days, We Guarantee A Refund
If The Product Fails Within 1 Year, We Will Provide New Products For Free
NW 1776 Ice Ball Maker,Round Ice Cube Mold
Color: Warm grey/yellow
Material:
Top cover: TPR
Main body: PP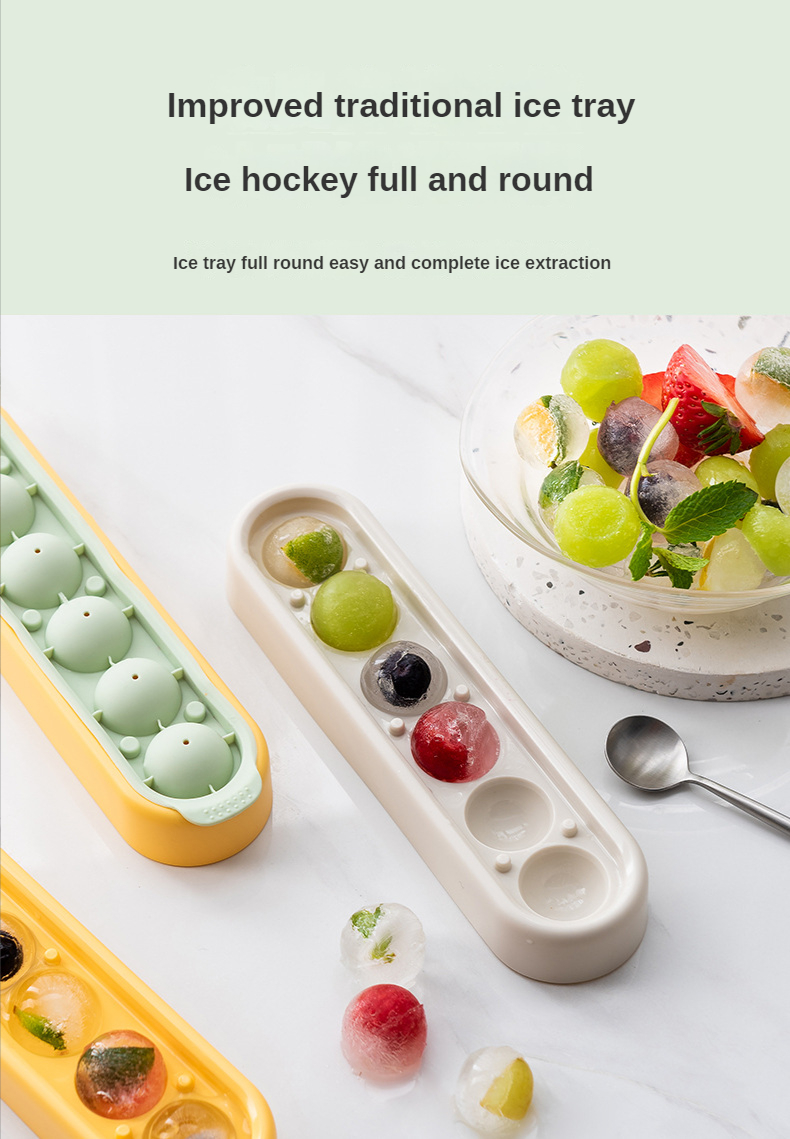 Only logged in customers who have purchased this product may leave a review.
Q & A
There are no questions yet